Extra long pantyliners for maximum protection. Lightly scented.
Combine the unique hygienic protection of a 100% cotton topsheet, with a lasting feeling of freshness. Anatomically shaped. With ultra absorbent core similar to that of a napkin, for higher absorbancy. Ideal for the days before and after your period.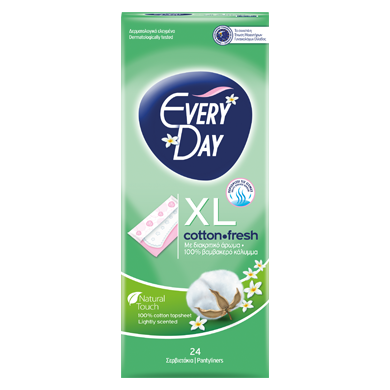 Recommended by the Greek Union of Gynaecologists and Obstetricians.
Individually wrapped.
Available in pack of 24 pieces.
© 2015 EveryDay.gr. All rights reserved.