MEGA responds to the need for a sustainable future
Act Green Program

At MEGA, Sustainable Development is a conscious self-commitment that stems from our own principles and values. That is why, for decades, we have been pioneers by creating the "sensitive concept", i.e. by replacing plastic and by choosing cotton as skin contact material, for main product categories. This is how we won a prominent place in your hearts, with innovative products that have been designed using carefully selected skin-friendly materials and with respect to the environment, hence validating an undisputable value in personal hygiene, both in Greece and abroad. Because for us, it all starts from the respect we feel for consumers, our people, our partners, and the environment.
Our vision is to create a positive impact to the societies in which we operate and to promote, through all our activities, responsible production and consumption, in order to contribute to the efforts for a better future to the next generations. As a Greek manufacturer, as well as one of the largest production units of personal hygiene products in Europe, we actively recognize our pivotal role in conserving natural resources and in protecting the environment.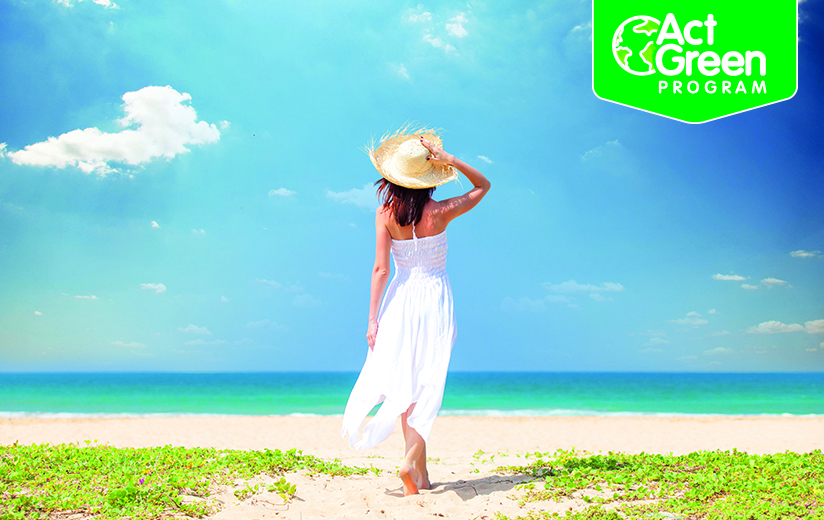 In addition, we consider personal care and hygiene inextricably linked to the wellbeing of the planet. Therefore, we employ both the international and Greek innovation developed in our laboratories to create the Act Green: Redesign – Reduce – Recycle Program. Today, that our planet faces unprecedented environmental challenges, we intensify our efforts. Namely, through the Act Green Program we put into practice the feeling of care that is at the core of our DNA, while, through environmentally beneficial operational practices and initiatives that continuously reduce our environmental footprint, we commit to continue operating responsibly, with respect and integrity.
All of us at MEGA, more than ever, place our know-how, our resources, and our collaborations in the planet's service by significantly reducing our environmental footprint and by improving, at the same time, the life quality of our consumers through our products.
We take the future personally.