Longer than any other sanitary napkin.
Ultra thin, with protection wings both in the middle and at the back, for maximum safety. For the first time a sanitary napkin offers double protection, thanks to its innovative design with a core of double absorbing capacity*, for maximum safety. With super-absorbent cover.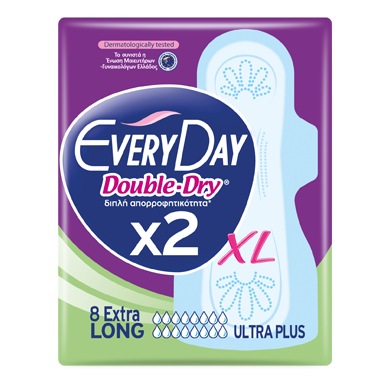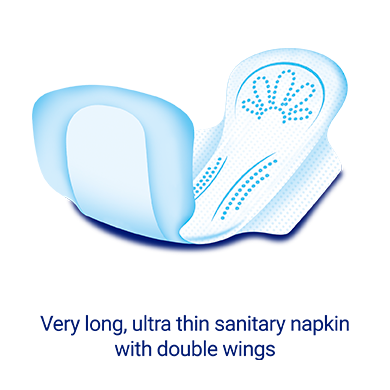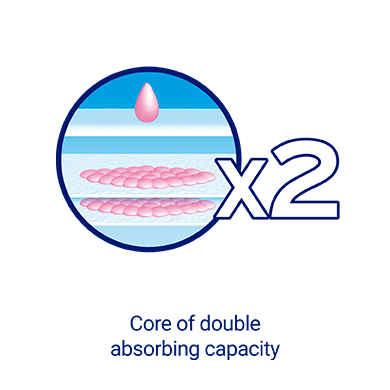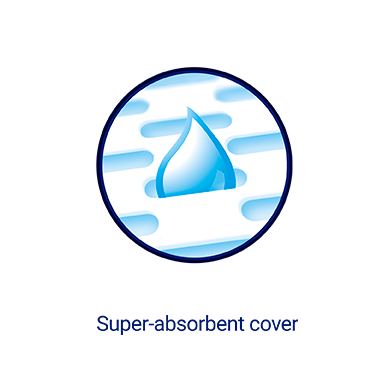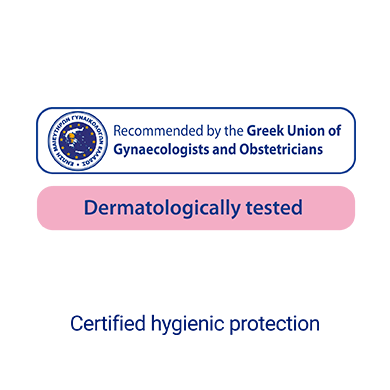 Dermatologically tested, the first napkin recommended by the Greek Union of Gynaecologists and Obstetricians.
Available in pack of 8 pieces.
*compared to other Hyperdry sanitary napkins.
© 2015 EveryDay.gr. All rights reserved.