Pads with an innovative double absorbing core and two sets of protection wings
With an innovative double absorbing core, for unique safety even in very heavy flow.
With two sets of protection wings: "Central" wings protect from side leakage, while "rear" wings ensure better fit on the underwear while protecting from leakage at the back
With the revolutionary Center Plus technology, featuring an extended core that ensures up to 30% more absorbing surface in the center of the pad, compared to other ultra-thin pads
Specially designed for cases of very heavy flow or night use
40% longer than EveryDay Normal
With an extra absorbent cover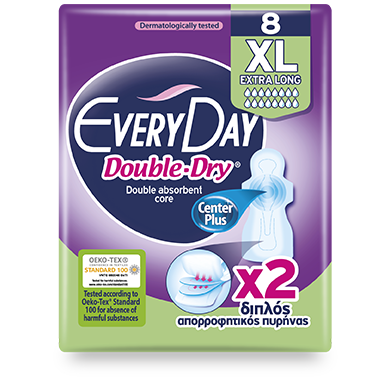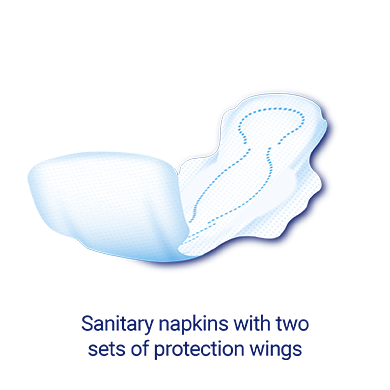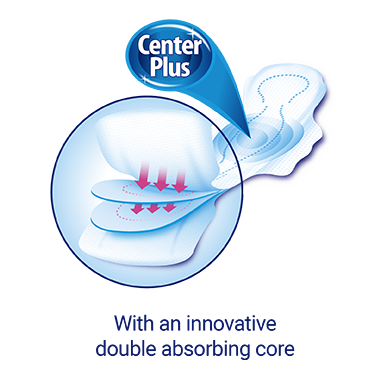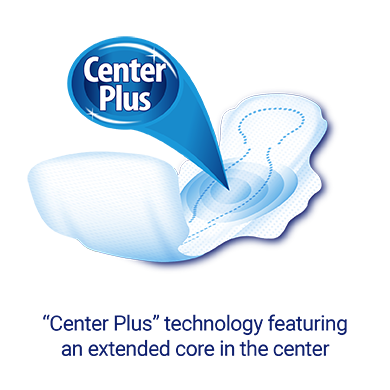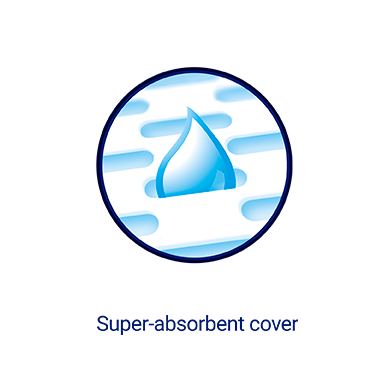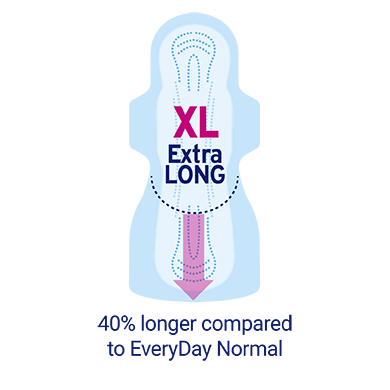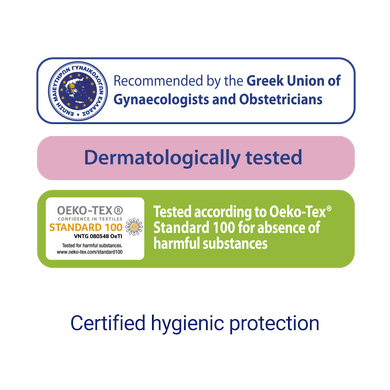 Dermatologically tested
The first to be recommended by the Greek Union of Gynaecologists and Obstetricians
The first in Europe to be Oeko-Tex® Standard 100 certified, for absence of harmful substances
Available in pack of 8 and 16 pieces
© 2015 EveryDay.gr. All rights reserved.