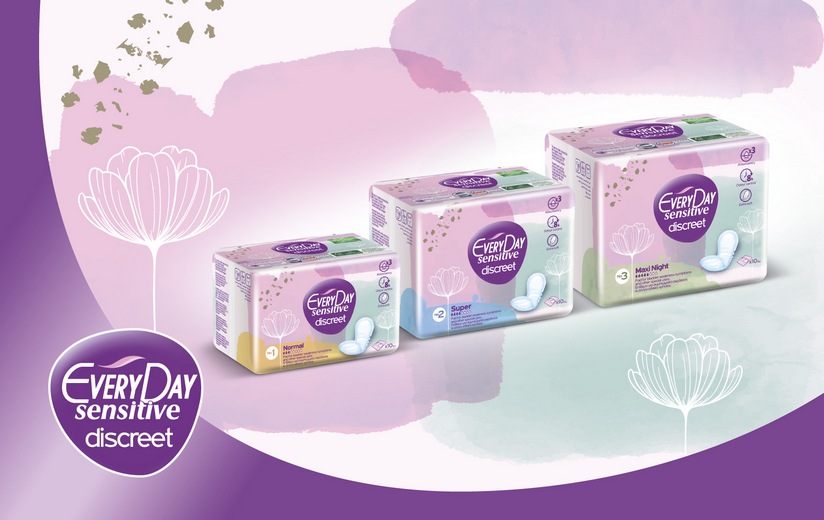 Female nature is a wonderful journey full of different stops. Each one of them, however, has different requirements and creates different protection needs, which are not always met by the available menstrual products! However, today, more than ever, women need a product that supports the sense of energy and comfort they want to feel, in order to have an active daily life. That's why we created the EveryDay Discreet reinforced protection pads!
EveryDay Discreet reinforced protection pads are a new, innovative product, specially designed to offer integrated 3-in-1 protection. Anatomically shaped and extra long, they are suitable for very heavy flow, postpartum and other special uses, such as light incontinence, while they combine uniquely effective protection against leakage and odours, excellent fit and unmatched skin –  friendliness! Hence now, with the new EveryDay Discreet reinforced protection pads, every woman has the choice of the reinforced absorbency she needed, without compromise!
Reinforced protection pads EveryDay Discreet. The reinforced choice every woman needs, for every need, every day!
Learn more here.