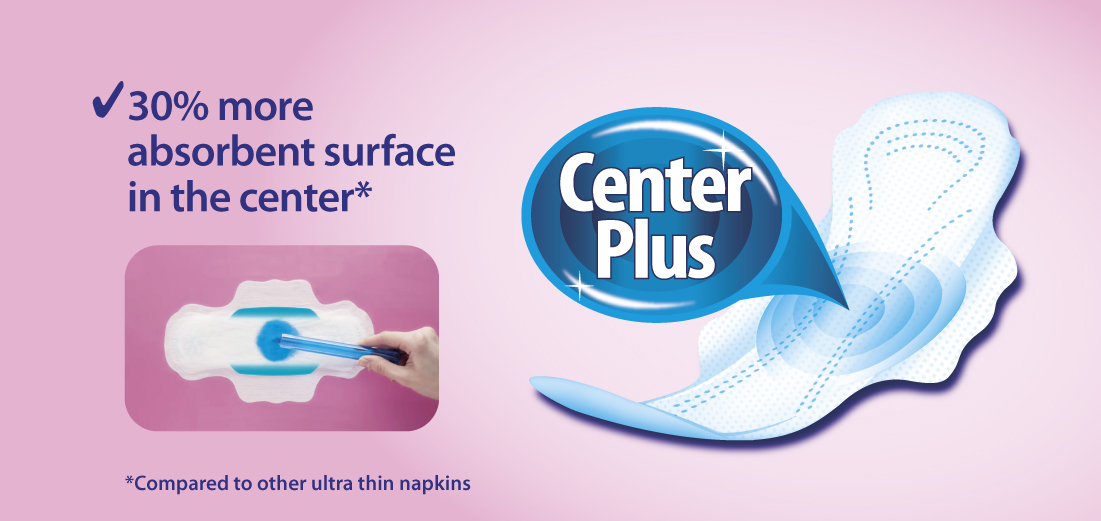 The center of the core, in a pad, is the spot that receives most pressure and amount of moisture, during period. Hence, it is very common to experience side leakage, in the area defined by the protection wings of a pad.
Well, not any more! Because the new EveryDay pads with innovative "Center Plus" technology, bring the revolution in leakage protection!
The new EveryDay pads with "Center Plus" technology feature up to 30% more absorbent surface, located centrally, at the core* thus, offering more secure protection from side leakage.
*Compared to other ultra thin pads