Lightly scented, anatomically shaped pantyliners of regular size. 15% larger than EveryDay Normal pantyliner.
Combine the unique hygienic protection of a 100% cotton cover, with a lasting feeling of freshness.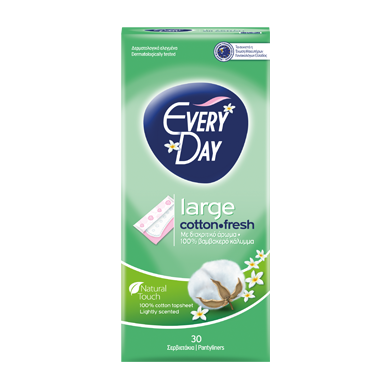 Recommended by the Greek Union of Gynaecologists and Obstetricians.
Available in pack of 30 pieces.
© 2015 EveryDay.gr. All rights reserved.